SP Helpers
Go here to sign up to hear about ways you can help out at SP!
The MIT SP Graduate Student Dinner Seminar Series
The MIT SP Graduate Student Dinner Seminar Series provides the institute wide platform for students to communicate their research and passion to a large audience outside of their own field, in low-pressure, diverse, inclusive, and collaborative environment.
For detailed information, see the website or follow our facebook page.
Yoga
Friday, 20 April 2018 16:00 — Friday, 31 August 2018 17:00 | Multipurpose Room | sp-athletics-chair [at] mit.edu
Yoga for Sidney Pacific! Taught by Melanie Smithers from MIT Recreation.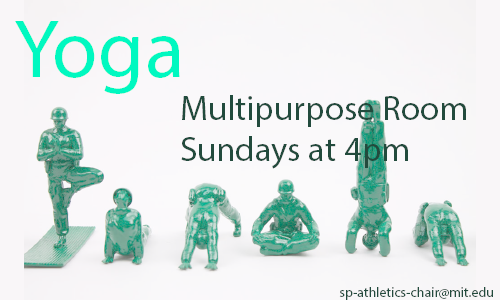 CoSI Event with Dr. David Keith
Monday, April 23, 2018 18:00 – 20:30 | Sidney Pacific Multipurpose Room | sp-cosi-chair [at] mit.edu
Dr Keith will discuss results suggesting it is possible to implement solar geoengineering using stratospheric aerosols without ozone loss while significantly reducing some other side effects. Estimates of the risks and efficacy of solar geoengineering are uncertain. Governance poses the greatest challenge for solar geoengineering: Dr Keith will review recent work on governance of research and deployment of solar geoengineering and argue in favor of an international open-access research program.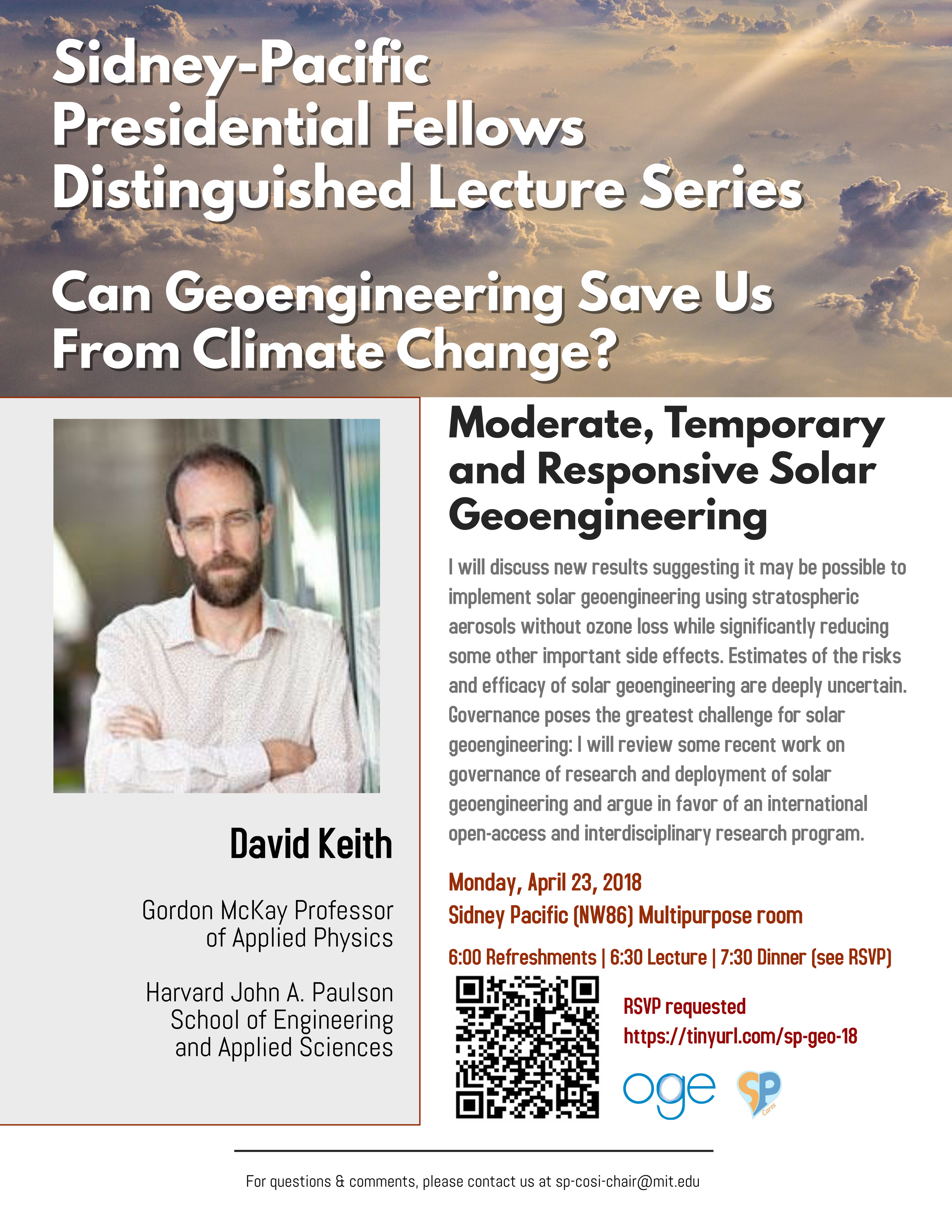 SP April Brunch
Sunday, April 29, 2018 12:00 – 14:00 | SP MP Room | sp-brunch-chair [at] mit.edu
Meet old friends and make new ones over some great food at SP's monthly Brunch!Bring your own plates and utensils to keep SP and our community green -- we really appreciate it! New and old helpers always welcome from 8am - 2pm + they get dibs on all the food made in-house!
SP Regalia Rental
Sunday, May 20, 2018 23:59 – 23:59 | NA | sp-regalia [at] mit.edu
Need to reserve your PhD gown for graduation? Rent it now from SP! Hurry while they still last: http://s-p.mit.edu/regalia